As Klub Kartell are finishing up an exciting and successful 2018, they are now thrilled to announce the line-up for 2019: Gardna(UK), Promoe (Sweden) and Tóke (Germany).
The band again will be made up of the same dream-team as this year and additionally, Guido Craveiro on sound will make sure that all the sonic elements fit together in the right mix.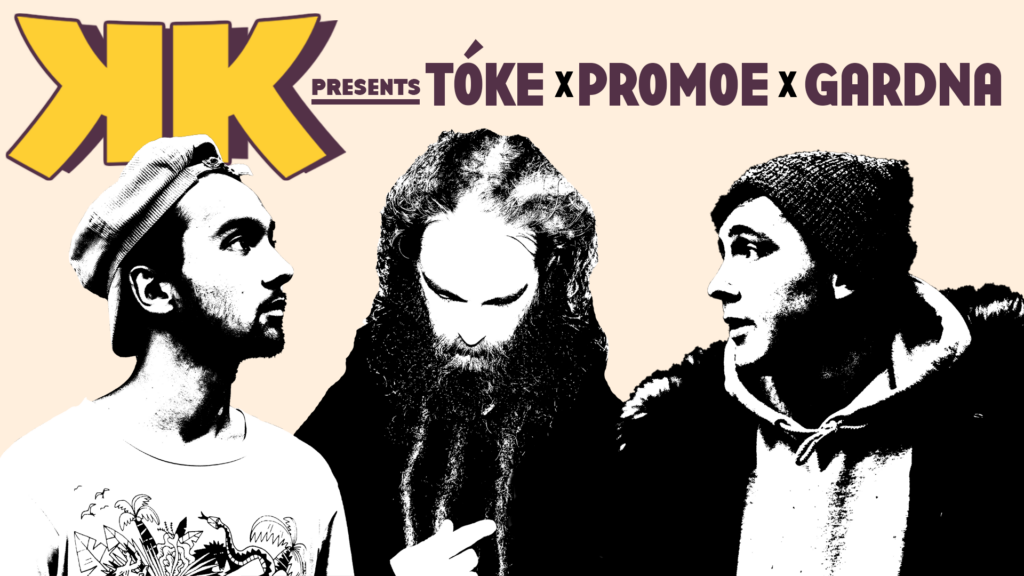 What can you expect? Well, just know that it will be a ferociously full-on, fat sound and show drawing from Reggae, Dancehall and Hip-Hop vibes. As well, the one-of-a kind Klub Kartell production will present all three artists performing continuously together for the entire concert. Although the artists need no introduction in their field, here's a quick taste of those who are not there yet, but will soon be known:
Gardna: hailing from Bristol, where the roots of the trendy Boom Sound Family are planted, Gardna is one of the most ambitious voices in the UK Dub and Bass Scene. Numerous collaborations with acts like Mungo's HiFi, Gentleman's Dub Club,The Nextmen or Nicky Blackmarket to name a few have helped him to achieve status as one of the hottest newcomers. Furthermore, he has become a regular on BBC's David Rodigan's playlists.
Promoe: easily the most prominent figure, part of the legendary Looptroop Rockers from Sweden, Promoe will be contributing numerous hits but as well songs from his solo career. Expect excursions in to Reggae and Dub.
Tóke: crowned Newcomer of the Year by the Riddim Readers Poll, the charismatic Tóke has since been gaining momentum in the Reggae scene and working on his new album. Among his fans and supporters are also giants like Gentleman and Walshy Fire (Major Lazer).